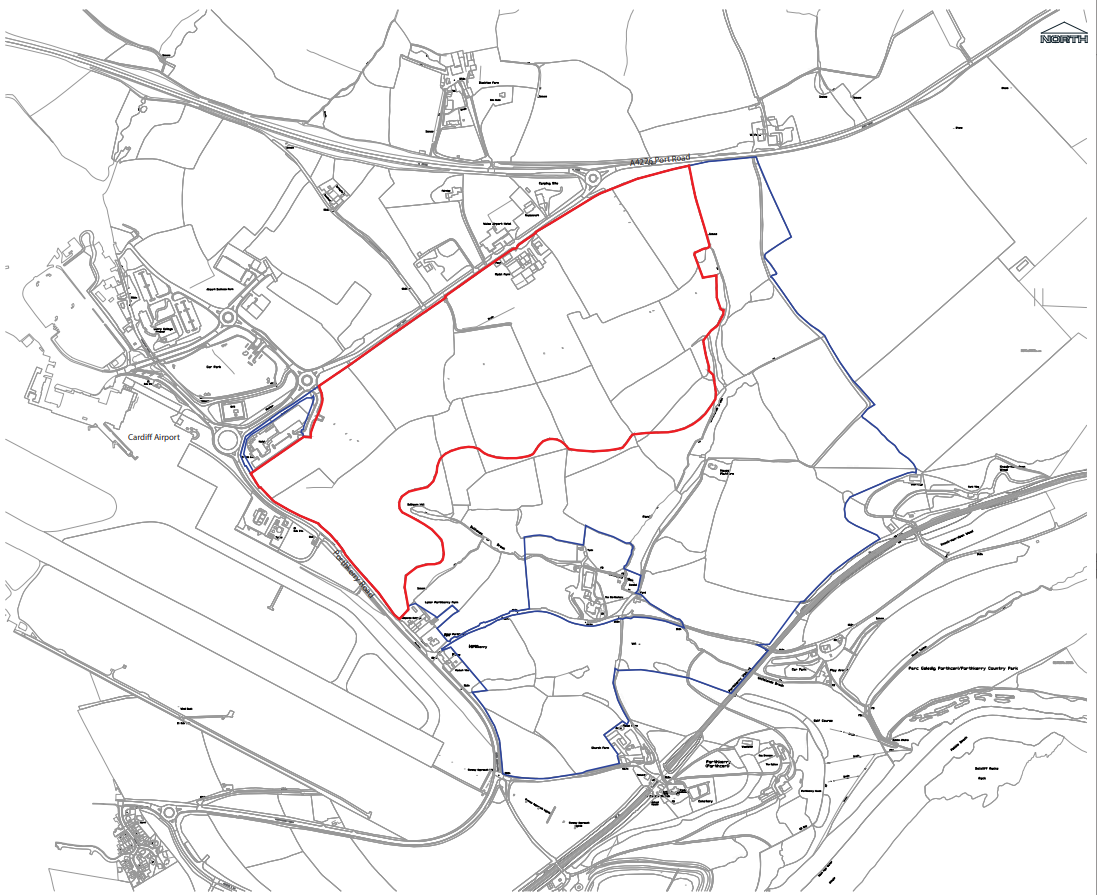 Landowner Legal & General recently released details of their draft planning application for a large business park in the Vale of Glamorgan. This development is planned for land at Port Road, Rhoose, adjacent to Cardiff Airport, and down towards Porthkerry Park.
The details of the proposed development are set out in 18 documents on a new website maintained by RPS, the agent for Legal & General.
It is fairly early in the planning process – the purpose of the release is to invite review and comment before formal submission of the application. Full details of how to respond are included on the website.
Having looked over the documents, it is notable that there is no mention of a rail spur in these proposals.