You might have seen this poster around the Vale of Glamorgan lately. In it we have summarised the reasons to oppose the rail spur plan.
(You could print it and display it in your window to show your support for the Stop The Spur campaign.)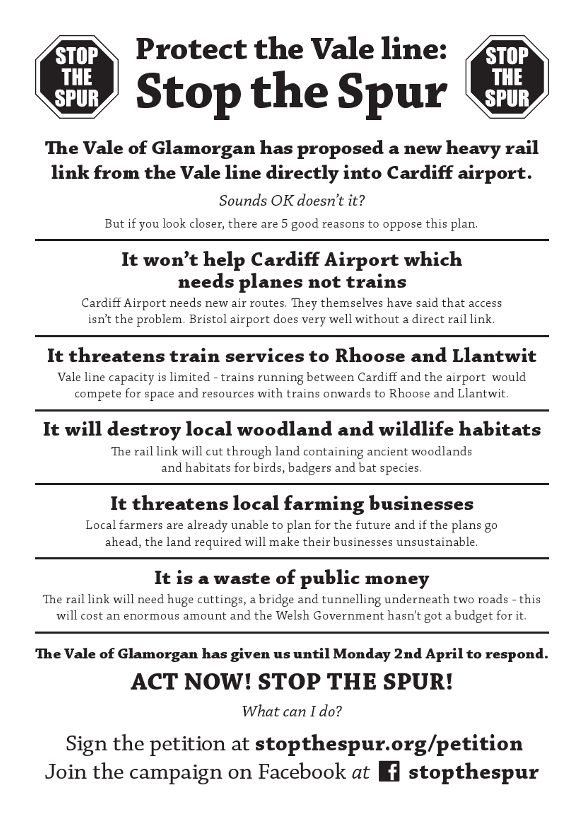 Also don't forget to sign the petition. Thanks to everyone who has signed so far.