Here are some architectural impressions of the impact the proposed rail spur would have on the land.
These are based on the best data we have available, sourced from developers and advocates for the plan. We believe the route is consistent with that proposed in the Vale plan.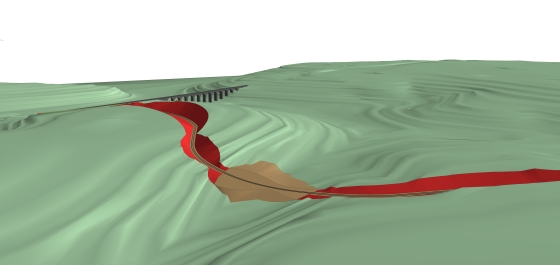 Above the brown area in the middle of the valley is the spoil from the vast cuttings, used to raise the rail link.
What happens to the footpath which loops up from Porthkerry Park up this hidden gem of a valley? And what of the badgets whose sett may well be covered up? It's hard to escape the conclusion that this development would seriously harm the enjoyment of the park landscape.
And what about the lost medieval village of Whitelands which was discovered in 2010 and is now subject to archaeological research?